Life enthusiast. Curious explorer. Obsessed with figuring out how this all works.
Entrepreneur, Product Manager, Tech Nerd
When I was 12 I taught myself how to build websites. Life has never been the same again! The fact that you can write some code and then cool stuff shows up on the computer screen felt like the closest thing to magic.
I'm currently building the future of work as a Product Manager at Freelancer.com and helping coaches establish their online presence as the creator of CoachSite.co.
Previously I cofounded an edtech startup Klazz.com, cofounded a local chapter of the Founder Institute in Zurich and cofounded a startup community The Entrepreneurial Wave.
I've been invited to the WebSummit conference as a startup ecosystem evangelist, had a TEDx talk about my lessons from traveling around the world with other entrepreneurs, and received an award for innovation by EF Education First. I worked for 2 startup accelerators and mentored at 4, delivering numerous presentations and workshops, reaching several hundred entrepreneurs.
Traveller & Experience Collector
As a child I said that I want to be a scientist. As I grew older I realized that this childhood dream was originating from my infinite curiosity and hunger for exploration. One way of satisfying this hunger is through creative work and continuous learning. The other way is by exploring of the world and collecting experiences.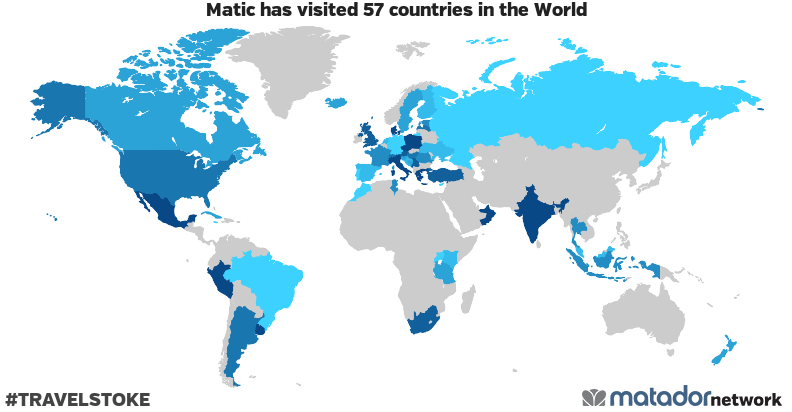 "Life is about the people you meet, and the things you create with them, so go out and start creating."